Sunday, August 31, 2008
Thursday, August 28, 2008
1. Do you suppose he looked in the mirror before he headed to the beach and thought to himself, "Self, I look good!"?
2. Do you think he ever experiences self-doubt, self-consciousness or self-awareness?
3. What's your best guess as to what's playing on that ipod? I'm think something by Right Said Fred....I'm to sexy for this beach......
4. Notice, the ipod is tucked into the "bathing suit". Do you suppose he was concerned about ipod lines? Or chafing?
5. Why don't more men wear these?
6. If I got one for Brad, what color would you suggest?
7. Do you think I'm really mean?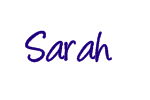 Posted by Sarah at 9:04 PM 7 Comments Links to this post  

Labels: Life in New England, Random
Wednesday, August 27, 2008
Saturday, August 23, 2008
Tuesday, August 19, 2008
Sunday, August 17, 2008
Thursday, August 14, 2008
Saturday, August 9, 2008